Swimming Pool Maintenance
Tips on how to maintain your new swimming pool and keep things operating in top order.
Swimming Pool Maintenance Tips from Reardon Construction Enterprises
Keeping your swimming pool and spa in top shape working order to reduce problems down the road.
You've been dreaming about it for months now. Spring is in the air and before you know it you'll be busting out the flip-flops, sunscreen, and floppy hat. But before you can plan your lazy days by the pool, there may be some clean up involved before.
These simple and easy swimming pool tips will help you get your indoor pool cleaned and ready for summer.
Major maintenance. If you didn't take advantage of winter months to do major pool maintenance, there's no time like the present. Most of these require draining the pool, so be aware. Major projects include:
Cleaning, painting, or resurfacing the bottom of the pool
Checking the filter and pump for any cracks or other problems
Repairing any damage to the deck of the pool (chips, cracks, etc)
Grease/oil diving boards, bolts, and other movable equipment
Check ladders, railings, and stairs for repairs and then repair them as needed
Check your gas heater (if you have one) for possible leaks
Color of pool. Is the color of your pool looking less dive-in-blue and more gag-me-green? Look for any debris in the pool. Any junk that has collected in the pool will change the color from that come-hither-blue to something repulsive. Keeping your pool free of any debris will keep your color nice. Clean the surrounding area as well. Once the area around your pool is sparkly like the kitchen after a cleaning commercial, you can remove the cover and clean the pool. Being an indoor pool, you won't have leaves or sand, but you may have other fun surprises in there.
Check the filter. Now that your pool is clean, check your filters. Rinse your filters off. After your filters are clean, put them back in and turn them on. You also should top off your pool's water level. Check your filters for problems; they could be causing any color problems in your pool. Using a broken filter is like using a dirty sock to strain your spaghetti, gross.
Testing water can be tricky business. Call the Pool and Spa Experts. We can come out and test your levels for you. We'll test the mineral content, its alkalinity, pH level and chlorine level. We can balance your water levels for you as well, but if you're feeling like doing it yourself. If the pH levels are between 7.2-7.4: your water's pH level will let you know how much chlorine to add. Use soda ash to increase the pH level in your water and muriatic acid or sodium bi-sulfate to decrease the pH level.
If your total alkalinity is 80-120: The alkalinity acts as a buffer to the pH. The alkalinity levels will be correct if your pH levels are correct. Muriatic acid will decrease it and sodium bisulfate will increase alkalinity. Calcium hardness from 150 parts per million to 250 parts per million (ppm): Is your water hard or soft? The hardness or softness of the water will have effect this. Soft water will absorb more calcium than the hard water. If you don't add enough calcium in the water, the water may take it from other sources, like the grout in your tile (ruining your pool!). You can adjust the calcium levels by adding calcium chloride.
All that is left is to do on going maintenance to prevent any big problems. Using a leaf net instead of a hand skimmer can keep your pool cleaner. Checking everything regularly will help you stay aware.
A swimming pool is not merely a luxury item; it's an investment in your family and in your home. A swimming pool can provide a limitless number of days filled with family and friends. A swimming pool installation can provide an endless source of recreation and entertainment for homeowners.
Colorado is beautiful. Gorgeous mountain landscapes, the sun shines about three hundred days a year and the summer is hot. To beat that heat, there is nothing better than hanging out in the pool. Unfortunately, Colorado is also notorious for unpredictable and strange weather. It's not unheard of to see snow in June and an 80-degree weather in October. How do you take care and maintain your pool in this ever-changing weather?
At the first signs of the storm, turn off all the equipment. Your motor/pump system will probably get wet during the storm. Turning it off will be the first defense of keeping it from large amounts of damage, this includes circuit breakers.
You may have staged your deck area to the perfect place for all your needs, but it's best to put all your furniture and pool items away in a safe storage area. Storms can include high-speed winds along with snow, thunder, and rain. All of these conditions can lead to serious damage to the equipment. The wind may even blow it into the pool. Save yourself the headache of pulling heavy, soaked chairs out of your pool and put them away at the first sign of a weather change.
Trim and maintain the surrounding Lawn. Snow can happen as late in June in Colorado. These late, heavy snows can lead to significant damage to trees and other surrounding plants in the area. Heavy snow covering leafy branches can lead to broken limbs and other issues. Broken branches can fall into your pool, but it can also smash vital equipment. Trim back any surrounding plants and tree branches.
The Swimming Pool Cover. If it is a heavy wind snow or rain, it may be better to forgo the pool cover. High winds can lift the pool cover off the pool or send heavy things on top of the pool. It will be easier to clean and rebalance the pool water after the storm than deal with damage.
After A Storm Upkeep. The storm has passed and now you have a lot of work on your hands. Clean the area and the pool. Test the water and check the chemistry and add chemicals as needed. Do not drain the pool. Check over your equipment and allow it to dry out completely before turning it back on. Ensure your pool and equipment is in perfect order before using it again. Feel free to call us and we will send a technician out to help set your pool back in order.
You've decided to take the plunge and get a backyard pool. Sharing that pool space with all the neighborhood kids has pushed you into dreams of that serene and perfect private backyard pool. You even have an idea of where you want it, but you're at an impasse. Do you get an in-ground pool or an above ground pool in Denver? Each brings its own set of perks and disadvantages. Looking at these can help you make that big decision before you commit.
Winterizing Your Colorado Swimming Pool Maintenance
With temperatures in Denver reaching, on average, 86 degrees Fahrenheit in summer, every homeowner with a swimming pool takes full of advantage of it. After all, there's often nothing better than relaxing pool-side on a weekend with not a worry in the world. That is until winter starts setting in, and those rays of sunshine turn to flakes of snow. Whether you've got an outside spa pool, or a swimming pool, choosing to take a dip in the midst of a winter blizzard is not for the faint-hearted.
Therefore, many people use the colder weather as an opportunity to give their swimming pool or spa pool a full clean and some tender, loving care. For those who don't own a swimming pool or spa pool, you could even use those winter months to think about whether you'd like one for the impending summer months. There has to be some reward for your family after enduring three months on high alert for snow!
➢ If you're new to pool ownership and you're not quite sure how to prepare for winter in Denver, we've included some great tips from our team below.
Clean the Pool. When you're preparing for winter in Denver, you will surely have a list a mile long for things that need to be maintained and put into hibernation for the colder winter ahead. However, one of the most important things to be put to bed over the winter months is your swimming pool. The first step for both spa pools and swimming pools is to clean it. Cleaning your swimming pool can help prevent surface stains and damage while it sits unused. It's also vital that you use your pool net to remove leaves, insects and other items that are likely to stick to the walls of the pool.
With a spa pool, you can add a de-greaser to the spa to remove body oils and any other products that have the potential to build up and decay. From here, you can put the water pump into the tub to remove stale water.
Clean the Filters. When you're preparing for winter in Denver, cleaning the filters is equally as important as cleaning your pool. A clean filter helps the pool to operate properly, and will make it far easier to bring back to life in the warmer months. Cleaning your spa pool can be done in a similar fashion. Remove the filter from the skimmer, wipe the skimmer with filter cleaner, and soak it to remove built-up sediment. It also pays to use cartridge cleaner to remove hair, debris, leaves and anything else that made it through the filter. Once the spa is empty, you can then reinsert the cartridge into the filter.
Give it TLC. It's often not necessary or recommended to empty your pool, even once winter hits. You just need to put steps in place to ensure it's in the same condition you left it in, once the warmer weather hits. You will need to balance the pH levels, as well as protect it against algae. Algae can clog filters, cloud the water, and make it look awful as well! Once you've completed all the steps recommended by your pool supplier, it's full steam ahead to put a cover over your pool and tuck it in for the long winter ahead. A similar process can be carried out for your spa pool. Release all plugs to open the drains. Turn off the power, unplug the electrical plugs and put a hardtop cover on the spa, if possible.
If you're a pool owner, you will be aware of the joy they bring in warm weather. However, taking care of them is exceptionally important for their longevity and for ensuring you don't void your warranty. If you're unsure of how to winterize your spa pool or swimming pool, contact your pool supplier for further information.
If you're feeling overwhelmed or concerned, feel free to contact Pool and Spa Experts and we can be your guide to pool nirvana.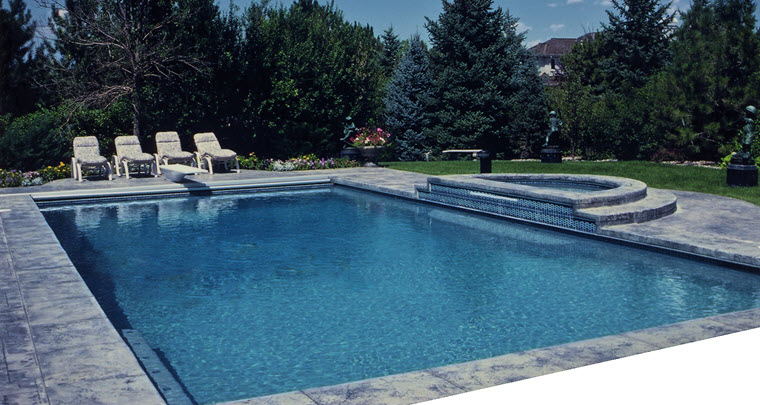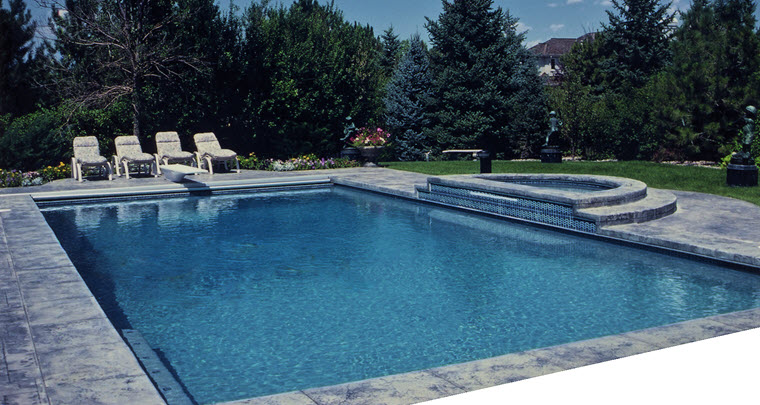 Reardon Construction Enterprises, Inc.
10248 West Chatfield Avenue
Littleton, CO 80127
© 2018 Reardon Construction Enterprises, Inc.