Swimming Pool & Spa Contractor - Residential & Commercial
Your Colorado Spa & Swimming Pool Contractor -Make Your Dream A Reality!
Reardon Construction Enterprises Services
Swimming Pool and Spa Contractors
Are you tired of going to the beach and fighting the crowds to get a little sun and relaxation by the water? Have you grown leery of using the public pool and health club facilities that 1,000 people use every day? If so Reardon Construction Enterprises has a pool for you!
At Reardon Construction Enterprises we pride ourselves in customer satisfaction and the highest quality available at a price that our competition can only wish for. The reason for this is simple. At Reardon Construction Enterprises, we construct your individual pool using our own people, who have over 30 years of building the finest pools and spas.
We do not sell you a pool and then sub out the major construction to other sub-contractors. By constructing your project this way, you can be assured of the people and the product that you are buying and that you are not just buying a pool from a salesman who is only interested in his markup. Add to this our Lifetime Structural Warranty, stamped engineer drawings and engineer inspection and quality pool equipment, and the answer is clear! If a pool is in your future it should be a Reardon Construction Enterprises Pool.
➢ Make an investment in your health, home, and enjoyment with a quality pool from Reardon Construction Enterprises!
Colorado's Experienced, Well-known, Reputable Swimming Pool & Spa Contractor!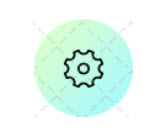 Custom/Luxury Pool Designs
Our in-house design team can create the perfect
swimming pool
or
spa construction
plan tailored just for you and your property, or use one of our standard configurations.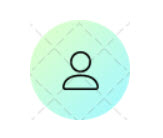 Reardon Construction Enterprises as a
Colorado swimming pool contractor
has installed and custom-built thousands of custom and luxury swimming pool and spa installations.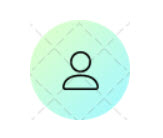 Refurbish/Remodel/Renovate
Swimming Pool Installation Contracting With The Pool and Spa Experts
A swimming pool is not merely a luxury item; it's an investment in your family and in your home. A swimming pool can provide a limitless number of days filled with family and friends. A swimming pool installation can provide an endless source of recreation and entertainment for homeowners.
The professional team at Pool and Spa Experts in Colorado have simplified the process of designing and building the swimming pool of your dreams that is within your family's budget. Our experts will guide you through the process and provide you with up front pricing for all of our choices. We have an in-store designer, available free of charge, to assist you whenever you need it.
First Steps for Swimming Pool Installation
Planning is the most essential part of beginning the installation of your swimming pool. We have created a webpage detailing the process and provided you with the tools to begin planning.  Please visit our swimming pool planning page for more detailed instructions and downloads, including a pricing sheet and pictures of the shapes available.
You'll begin at home in the comfort of your own backyard, drawing out the pool area and adding the shape you and your family have chosen based on the downloads and pricing sheet. Again, the team at Pool and Spa Experts are available to assist with this process. Designing your own pool is a great way to get the whole family involved in the process.
Next Steps for Swimming Pool Installation
Once you have your designed printed, drawn out, and priced, the next step is to contact Pool and Spa Experts and arrange for a design consultant to go over your project design and begin the next steps to turn your swimming pool design into a reality!
Let's look at the five top reasons working with a professional is beneficial in the pool design and installation process.
Experienced Denver Pool Contractors
Never underestimate the value an experienced pool and spa builder brings to the table. Randy Reardon, the owner of Pool and Spa Experts, has been designing and building swimming pools and spas since 1971. With more than thirty years of experience, you'll be working with one of the most experienced Denver swimming pool contractors available. Those years of experience are invaluable in offering your the knowledge and expertise to make your backyard the paradise you envision. Our experience ensures we've dealt with every eventuality that can arise when building a swimming pool and have the know-how to handle it.
Reliability, Quality, Dependability
At Pool and Spa Experts, we do not sell you a pool and then contract the job out to other subcontractors. You can count on us to be hands on through every step of the process. If you have a question or concern, you can rely on our team of professionals to be on hand to answer. Our years of customer satisfaction attest to our reliability and integrity.
Training of Professional Pool Building Employees
Many so-called expert Denver pool contractors give swimming pool design and installation advice online, but few have the training and knowledge to back it up. A professional pool builder like Pool and Spa Experts has had the training necessary of their professional tradesman and staff required to manage and execute a successful swimming pool design project.
The Right Tools and Equipment to Do the Job Right
The equipment required to design and install a quality custom swimming pool requires a serious investment. At Pool Spa and Experts, we have access to the best equipment and tools required to build the swimming pool of your dreams. From speciality concrete trucks to unique tools and products, we have the tools and equipment for every eventuality.
Customer Service Satisfaction Guaranteed
Our many customer referrals and testimonials attest to our commitment to providing excellent customer service. Our team's goal is to build you the swimming pool you envision using quality materials, producing a fine product in a timely fashion. We work closely with you throughout the process to ensure your satisfaction with the final design and product.
Denver's Best Custom Pool Installation
Do not trust a special project like a custom pool installation to a series of subcontractors or a contractor who will sub out the process. Contact the Denver pool contractors at Pool and Spa Experts today to work with Denver's best. Let us help you bring your backyard vision to life!
Reardon Construction Enterprises, Inc.
10248 West Chatfield Avenue
Littleton, CO 80127
© 2018 Reardon Construction Enterprises, Inc.