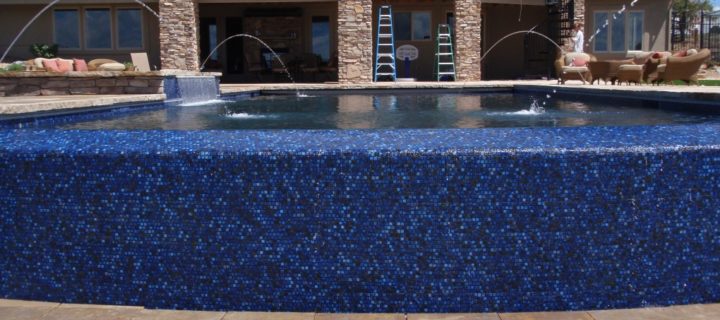 You've decided to take the plunge and get a backyard pool. Sharing that pool space with all the neighborhood kids has pushed you into dreams of that serene and perfect private backyard pool. You even have an idea of where you want it, but you're at an impasse. Do you get an in-ground pool or an above ground pool in Denver? Each brings its own set of perks and disadvantages. Looking at these can help you make that big decision before you commit.
Installation Cost
The cost of in-ground pools varies greatly based on shape and size and features. Above ground pools can run anywhere between hundreds to thousands of dollars. Despite the ranges of cost for both types of pools, in-ground pools are hands down much more expensive to install. Even the least expensive in-ground pool will cost significantly more than the most expensive above ground pool.
Safety
The rate of accidental drownings is significantly higher for in-ground pools than above ground. The lack of easy access for above-ground pools make safer; however, in-ground pools can have fences and covers to add safety features.
Customization
Above ground pools come in a variety of shapes and sizes, as long as that shape is round. Above ground pools are very limited in what shape and size you want. In-ground pools, on the other hand, can be any shape or size that you desire. In-ground pools are only limited to shape and size of your space.
Appearance
Close your eyes and imagine the most beautiful and aesthetic pool, what did it look like? Chances are, you were thinking of an in-ground pool. In-ground pools are considered the most aesthetically pleasing of the type of pools that are out there. You can get your above-ground pool to look more like an in-ground with some creative decking, but if you are hoping for the "wow" factor, you may be looking for an in-ground pool.
Upkeep
All pools require routine maintenance. That regular maintenance is not too different between an in-ground and above-ground pool. The big difference comes down to the big projects. Any major projects in an in-ground pool will also be major costs. Remember that an in-ground pool is a permanent part of your home. Above-ground pools can be torn down and rebuilt.
Longevity
As stated before, in-ground pools are permanent. Once you have one, it becomes one with your home. Above-ground pools outer shells last up to about 15 years. The inner lining of the pool lasts between 5 to 9 years.
Value
Adding a pool can be costly, and getting a return on that investment is not always guaranteed. In fact, pools can sometimes decrease the value of your home. Above ground pools almost always decrease the value of the home, while an in-ground pool may add value, but never as much as you put into it. Some would argue that the cost of the pool would be better spent on other home improvement projects, however, if you want a pool, don't let that stop you. The enjoyment you will get out of it will be worth it.
The choice may seem like a toss-up between above ground and in-ground pools, but one of our experts can help you make the choice that is best for your home and family. 
If you're still unsure if an in-ground or above ground pool in Denver is right for you, check out some of our previous work to get some ideas! Then, give us a call and we'll be happy to clear up any further questions you may have.